1k Twitter Giveaway is Live!
on
September 18, 2017
at
1:29 pm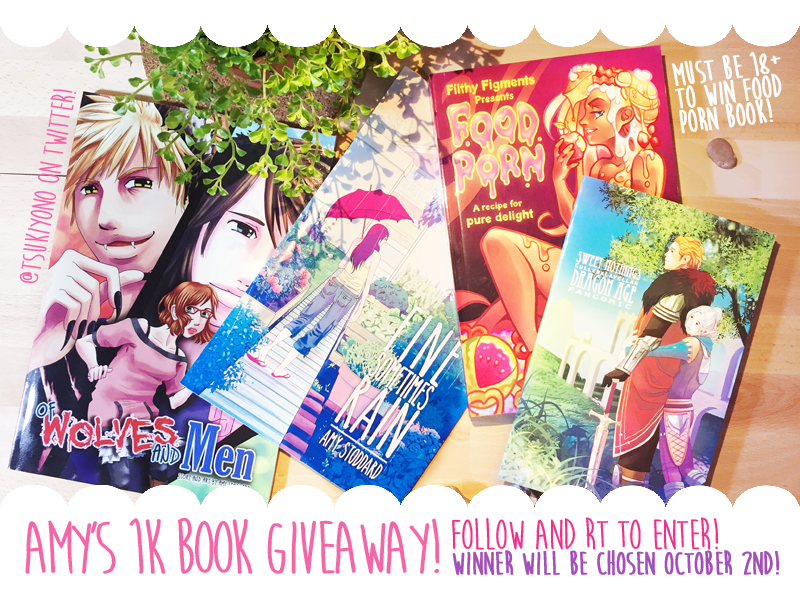 https://twitter.com/Tsukiyono/status/909817399460925441
All you have to do to enter is follow me on twitter and RT the contest post! Yup it's that easy. 😉 The contest will run for about 2 weeks and the winner will be chosen at the end of the day on October 2nd. You must be 18 or older to win the Food Porn book. If you win and you are not 18 you an still with the rest of the books! Also a special side note the Wolves and Men book in this giveaway is my VERY LAST print copy of the book and it will no longer be printed. So get in there and win it! X'D enjoy!